By: Pamela Chan
June 20, 2016
We know all too well that Beyoncé is a QUEEN, she has been for some time now. And lucky for Angelenos, the Texas native and her Brooklyn-born babe Jay Z often frequent the City of Angels– they even chose to settle on down in SoCal just a little while back.
So, it's only natural that Bey has been spotted in and around this vibrant sprawl of a city more than enough times. She's even got herself a whole rich list of favorite spots that make her feel even more like the fine royal mess she is. And, of course, anything Lady Bee loves, we do too. Here are seven L.A. treasures that will make you feel just as ***flawless as Queen B herself. Get ready to Run. The. World.
1. Griffith Park
This over four-thousand- acre space of natural chaparral-covered terrain, landscaped parkland, and picnic areas is fun for the whole family– specifically, Beyoncé, Blue, Solange, and YOU. It's safe to say that any entire weekend can be fully spent just exploring all G-Park has to offer. Hang along with hikers, stargazers, lovebirds, locals, and out-of- towners alike, who all flock to this L.A. treasure trove of hiking trails, bike paths, merry-go- round rides, and live musical concerts (a la Greek Theatre), as well as wild-life watching opportunities at the old L.A. Zoo, a barn full of Mickey Mouse memorabilia courtesy of Mr. Walt Disney, and an infamously dome-shaped building that's become one of LA's most popular date (and proposal) spots.
Snuggle up close with that special someone within one of the many neat nooks and crannies on site, as well as with the array of couple-friendly activities such as a camera obscura, a seismograph machine, and free nighttime star shows. Endless adventures await at the West Coast's version of the Big Apple's Central Park. Mhm.
2. The Tea Room at the Huntington Library
Little girls and boys love tea parties—but so do grown-ups. It's never too late and you're never too old to be prim, proper, pretty, and showered with plenty of puffy pastries. Feel high, mighty, and like a true treasure for an afternoon by relishing in the delights of savory finger sandwiches, gourmet cheeses, and fresh-from- the-pot teas, all while looking over a three-acre rose garden. Queen Bey will definitely approve, as will you.
Plus, you'll also have a chance to bring out that inner Zen by taking a nice long stroll through the traditional Chinese and Japanese botanic gardens on site. Trust us, you'll want to do some major movin' and groovin' after stuffing up on the buffet-style array of tasty treats. It really is the perfect traditional tea experience– your pinky finger is bound to j'adore.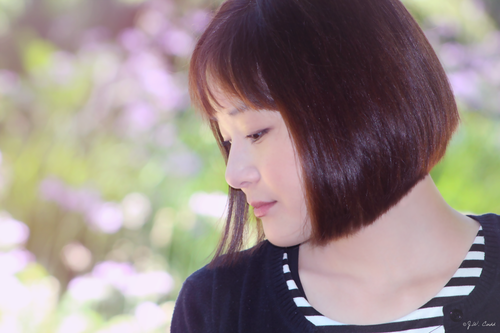 3. The Last Bookstore
What do you get when you combine a bookshop with an art show? This rad little baby. The DTLA hotspot is revered for its unique decorations, pleasing aesthetics, and all around super cool vibe—a heaven on earth for all those curious sorts who want to have an indoor adventure. Funky holes can be found hidden in between science fiction stacks and crime books can be discovered inside an actual bank vault. Mosey on through an entire maze of books on the second floor under lots of built-in twinkle lights and gravity-defying arches. There are even numerous nifty typewritten scrolls and book sculptures dangling from various walls throughout the store to gawk at.
It really is a playground full of eclectic jewels perfect for anyone and everyone. Those on a tight budget can even breathe a sigh of relief by checking out the bargain section, where quality books and vinyl records can be found for just a mere dollar. You can even sell or trade in used books, CDs, and DVDs for something at the store. Double score.
4. The Venice Canals
What better way to feel oh so royal than by jetting off to the Venice Canal in Italy? Lucky for Angelenos, there's a spot much closer to home that kind of sort of offers the same historic vibe.
Sandwiched conveniently in between the posh Abbot Kinney and grimy Venice Boardwalk, three stroll-worthy, canal-lined blocks have help put one of L.A.'s most wacky beachfront neighborhoods in a much different light—i.e. the Venice Canals. Yes, Los Angeles might have managed to pave over its own natural river, but it definitely made up for it by creating a fake network of canals similar to the real and more famous ones in Venice, Italy. Stroll through an idyllic scene of charming beach houses, arching pedestrian bridges, and hordes of noisy ducklings all without having to dodge the crowds over at LAX. You can even choose to bring along a non-motorized vessel to tour the neighborhood at water level with by entering via the launch ramp on Venice Boulevard. Sweet.
5. The Hidden Staircases
Talk about a secret city treasure— there are just about 450 (yes, four hundred and fifty!) hidden historic stairways, built mostly in the 1920's, winding through the steep hillside neighborhoods of L to the A.
Forget planes, trains, and automobiles. Get in some major Cardio work while enjoying a fancily steep climb at a uniquely quirky local gem that few are known to regularly tread. Love.
6. Exposition Park Rose Garden
Freshly fallen rose petals and crisp light air breezes just outside the Coliseum in the heart of a traffic-rigged concrete jungle? Sound too good to be true? Well, there is a spot in DTLA where Trojan fans and foes can get themselves some much-needed peace and quiet amidst a botanical haven of over two hundred varieties of roses, a stunning water fountain, and just enough grassy space to have some nice and natural photo-shoot fun in. No lie.
It really is possible to relax, refresh, rejuvenate, and to take a second to stop and smell those roses right in the heart of town. Lazy couples' dates as well as 'single ladies' dates are always welcome here.
7. Los Angeles City Hall
Feel even more bootylicious by taking in an elevated view of Downtown Los Angeles and beyond at none other than City Hall. Since 1928, this grand concrete tower has stood proud and tall as a city icon—it's also the easiest way to grab some unmatched views, especially on the 27th floor where you can scope out DTLA in 360 awesome degrees. Don't forget to roam around the surrounding park while looking simultaneously for the 1984 Olympic torch near Spring Street while you're at it. You can thank us later.